Summer Wedding Styled
This weekend I had the pleasure of accompanying my fine boyfriend to the mountains of Cashiers, NC. Honestly I really didn't wanna go at first. For some reason being stranded in the middle of no where with no service, no wifi, and no electricity did not seem like fun to me lol. But of course I went to support.
Y'all this it was beautiful! It is so hard to believe that something so breath taking could be on the boarder of North and South Carolina.
The wedding was def one of the best ones I have been to in a while. I mean you can not beat that view and did I mention they had Llamas bring the rings down the aisle? Yes Llamas lol very random but a totally cool touch! I would honestly love to visit again :)
ON TO THE OUTFIT.
The goal when attending a wedding is to look classic! Remember these pictures are going to be on display at the the bride and grooms home FOREVA! This is not really the time to go super edgy.
Try a great jewel tone for a night time wedding or take my lead and don a floral for a day time affair.
I wore an off the shoulder dress from Asos.com. It is sold out but find a similar here & here.
The shoes are Steven Madden. I LOVE these I have them is two different colors.
Lastly I accessorized with a translucent clutch from Shopversona.com. (its SUPER OLD but find similar here and here )
I love this look so much and I got a ton of compliments. Hopefully this look along with the new posts on my inpso page can give you some inspiration for your next summer wedding. Good luck on being the second best dressed woman in the room :)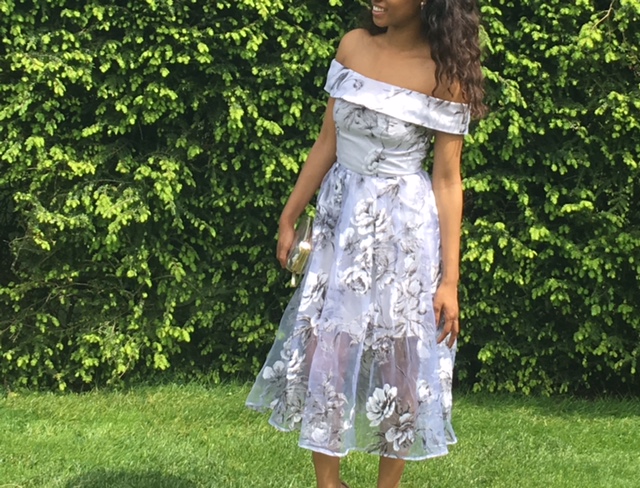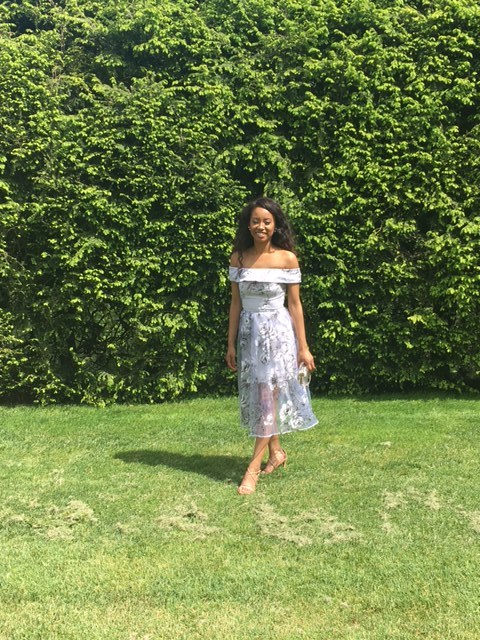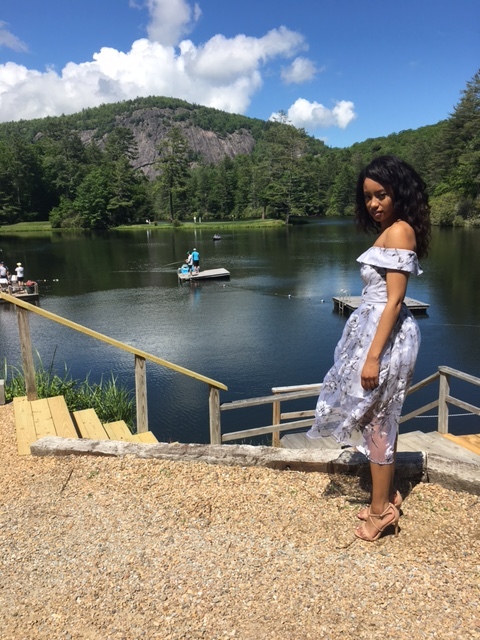 Camille Key